Get Outside & Play.
Whether you're looking for a place to spend the day with the kids or just looking for some fresh air, Greensburg's parks have something for every person and every family. The Decatur County Parks and Recreation Department has been hard at work developing unique features to draw in residents and visitors alike. Put together a picnic and find the perfect shelter for a relaxing lunch outdoors. Take advantage of a warm day and run through the splash pad as a family. Get your daily dose of vitamin D by getting out and about on one of the walking or biking trails.
To find out more about how the Parks and Recreation Department has improved our community check out Episode 4: Parks and Recreation from our Beyond the Tree Tower podcast at visitgreensburg.com.
1. Decatur County Park
Arguably the city's most well-known park, Decatur County Park surrounds a ten-acre lake, perfect for duck watching. Located at 1650 West Park Road and spanning sixteen acres, Decatur County Park offers a full playground, shelter houses and picnic tables, tennis and basketball courts, and a bridge that has become a local favorite photo stop. There are even horseshoe pits and paddleboats. Check out the park's newest feature, a disc golf course, and stop by Visit Greensburg for a frisbee to play.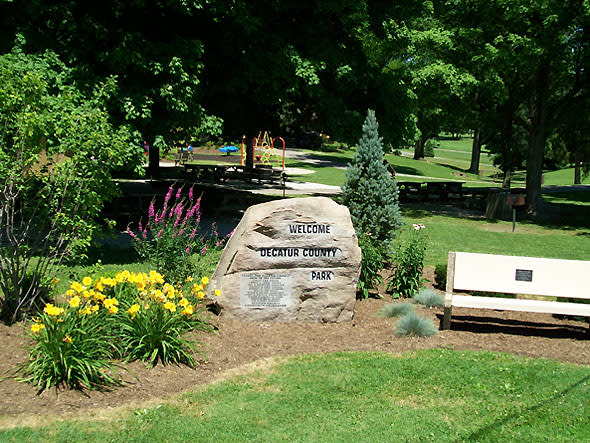 2. North Park
Small but mighty North Park serves as the home field for Greensburg Youth Football. There is a football field, a baseball diamond, and a basketball court as well as spectator bleachers. Take the kids out for a day of play on the full playground equipment or plan a family picnic with accessible grills, picnic tables, and shelter houses.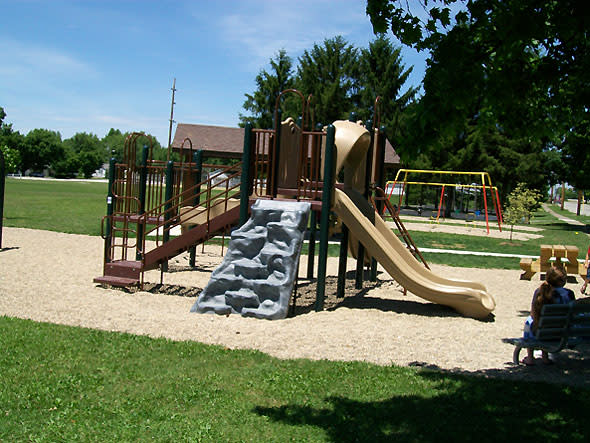 3. Rebekah Park
Rebekah Park is by far our most up-and-coming park destination sitting on fifteen explorable acres. With amenities such as a full playground, restroom facility, picnic areas, and shelter houses, Rebekah Park is a great place for families. In recent years the park has expanded to include incredible features such as an amphitheater, a splash pad, two dog parks, walking/biking trails, and even dog-friendly trails.