There are many things to do in Greensburg before the summer ends! Whether you are stopping for a day, staying for the weekend, or just looking for an activity to stay busy, you can be sure to find something that will interest anyone.
There are many outdoor options for things to do while in Greensburg. You can go to the Decatur County Park where there is a lake and famous blue bridge that crosses it. There are tennis and basketball courts, a 9-hole disc golf course, shelter houses, a playground, horseshoe pits, and picnic tables. Whatever the occasion, you will surely find something to do at the park!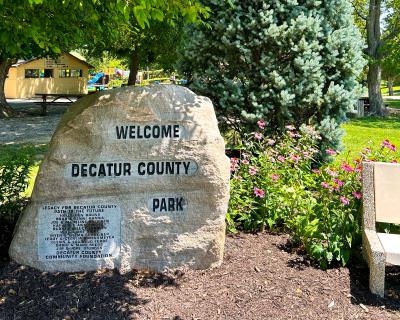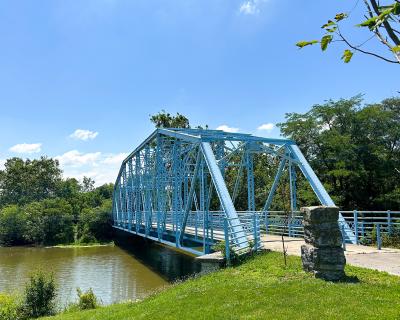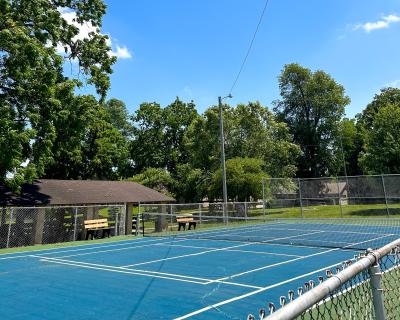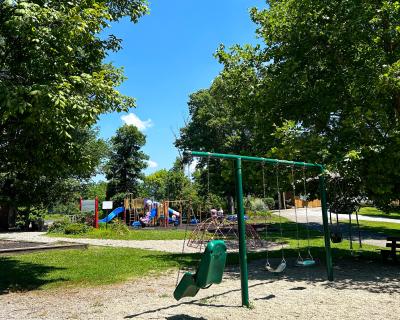 Just next to the park is putt-putt and bowling at Parkside Lanes. Also in the area is the skate park. While you're over there, you can grab a sweet treat from the Sweet Shoppe!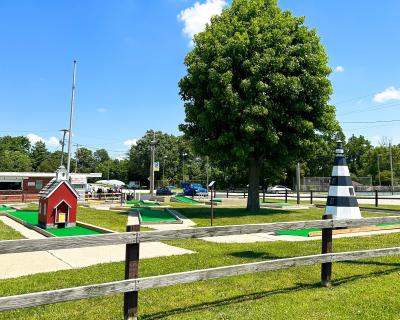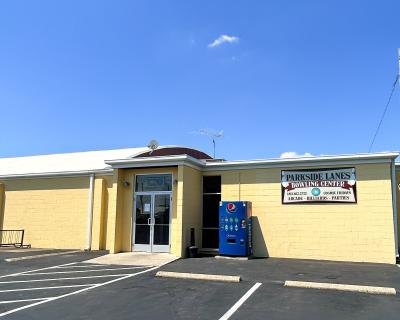 Putt-Putt                                                                               Parkside Lanes
Disc golf is a fun way for individuals, friends, and families of all ages to try something new and get outside. The disc golf course starts by the blue bridge with a practice, warm-up basket and hole 1 just to the right of the bridge. The 9-hole course has numbered signage, and has two concrete tee pads for each hole, so you can play it at an easier, beginner level, or a more difficult, intermediate level.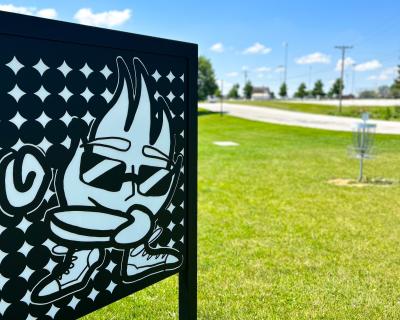 Disc Golf Course
You can also visit Rebekah Park. It offers a playground, splash pad, shelter houses, pickleball courts, a paved walking path, a workout area, the amphitheater, a bark park, and an inclusive playground (in the making). Across the street from Rebekah Park is the Charles L. Buell Walking Trail that you can take a walk or run on.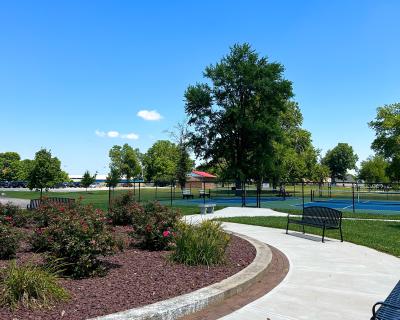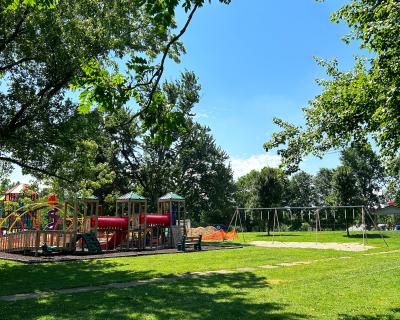 Rebekah Park
Another thing you can do to enjoy the nice summer weather is visit all of the murals in Greensburg. There is a mural trail posted on Visit Greensburg's Facebook and Instagram pages. See the attractions tab on our website to find out where all of the murals are located.
Make sure while you're out and about to get something to eat! There are many great options in Greensburg to choose from, and you can see all of them on the Restaurants tab of our website.
If you are in the downtown area, there are many things you can do and see. You can shop at all of the shops (see the Shopping tab on our website), get lunch at a restaurant on the square, and see the famous historic tower tree that is growing out of the top of the Courthouse clock tower.
For more information on Greensburg and planning your visit, look around on our website, www.visitgreensburg.com!